Benefits of Working with Enki Health Services, Inc.
With our history of excellence, Enki has very high standards and expectations for staff. For those applicants that meet those standards and are offered a position, Enki provides an excellent package of benefits and perks. In addition to competitive salaries, Enki provides full-time employees the following benefits. Part-time employees working 20 hours or more receive many of the same benefits on a prorated basis.
Other Benefits
Vacation
Enki staff accrue vacation time each year and unused time can be accumulated to a two (2) year maximum amount. For employees regularly scheduled 40 hours per week, vacation time is accrued at 80 hours per year for the first three years of service. Vacation accrual increases again at years 4 and 11.
Other Time Off
Enki staff accrue 8 days sick time each year and unused time can be accumulated to a two year maximum amount.
Reimbursement Of Initial License Fee
Staff who receive their license (LMFT, LCSW, Psychologist) and continue their employment with Enki after licensure may have the initial license fee reimbursed.
Student Loan Forgiveness
Clinicians working at any Enki clinic qualify for Public Service Loan Forgiveness (PSLF) after 10 years of full time service. Please see the Student Aid PSFL site for details regarding qualifying student loan types and repayment terms.
Some of Enki's sites qualify for National Health Service Corps (NHSC) MHPSA Loan Repayment (LRP). See below for more details. You can download a Fact Sheet from the NHSC here.
Flexible Spending Accounts
Allows employees to set aside pre-tax dollars to pay for eligible health care and dependent day care expenses with pre-tax dollars.
Employee Referral Bonus
Current staff who refer a person that is hired by Enki may receive a recruiting bonus of up to $1,000.
The following legal holidays are recognized as paid days off:
New Year's Day
Martin Luther King Jr.'s Birthday
President's Day
Memorial Day
Independence Day
Labor Day
Thanksgiving Day
Day Following Thanksgiving
Christmas
National Health Service Corps (NHSC) MHPSA Loan Repayment (LRP) for licensed clinicians
The National Health Service Corps (NHSC) Loan Repayment Program (LRP) offers primary medical, dental, and mental and licensed behavioral health care clinicians the opportunity to have their student loans repaid, while earning a competitive salary, in exchange for serving in urban, rural, or tribal communities with limited access to care. In order for mental health staff to be eligible for the NHSC Repayment Programs , clinicians must work in a Mental Health Professional Shortage Area (MHPSA).
Four of Enki's clinics are certified as being located in a MHPSA (Commerce Adult, Bell Gardens Adult, Boyle Heights Adult and Boyle Heights Youth). To verify whether your site is located in a MHPSA, visit this page. In exchange for loan repayment, you must serve at least two years of service at an NHSC-approved site in a Health Professional Shortage Area (HPSA).
Benefits of the NHSC LRP
Service
You have an opportunity to increase access to care to communities in need.
Loan Repayment
You will receive funds to repay your outstanding, qualifying, educational loans. Learn about the application process here.
NHSC loan repayment funds are exempt from federal income and employment taxes.
Apply now for up to $50,000 in NHSC student loan repayment for a full-time two-year term.
Learn about repayment of Qualifying Loans
Once you complete the initial two-year service contract, you may be eligible to apply for additional loan repayment funds to pay any remaining educational loans through one-year continuation service contracts.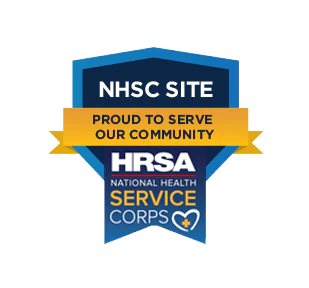 Join Our Team
We are always looking for caring and high performing people to add to our professional, para-professional and support staff teams.
Company Culture
Thank you for your interest in joining our team. From our foundation in 1963, Enki Health Services, Inc. (Enki) has been committed to providing the highest quality services possible. We know building effective teams starts with meaning, purpose, and a sense of belonging. We create an environment where our staff wake up every day inspired and end the day fulfilled by the work they do.
Enki has a history of providing life-changing behavioral health services. We are always looking for passionate, dedicated professionals to contribute to our mission. We create a supportive environment so employees can be at their best for all they do. We know a team is not just a group of people who work together. An effective team is a group of people who trust each other.
Within the framework of a growth mindset, we continually work to build relationships, trust, and client successes. We support you so you can foster hope in all of the individuals that you interact with. Together we focus on mission, service, and solving the challenges that are the result of mental illness.
Accolades
We are proud that Enki has been recognized for the quality and excellence of our services and programs by the following organizations:
The Congress of the United States
The Congressional Record
For the development of Nutrition and Aging Services (Senior Nutrition) Program in 32 cities.
LA County
Board of Supervisors
For excellence in programs and services to East Los Angeles and the surrounding communities.
USC
School of Social Work
For Excellence in Field Work student placements and as Agency of the Year in 2000.